Romsons VolumetricMeasured volume set with burette chamber of 150 ml, Box of 10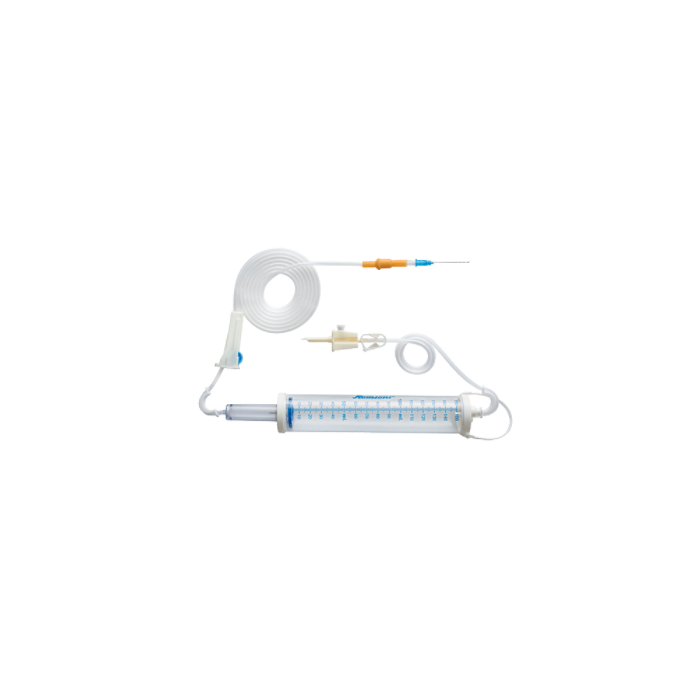 Romsons VolumetricMeasured volume set with burette chamber of 150 ml, Box of 10
---
Product Name: Volufix®
Generic: Measured Volume Set
---
Terms and Conditions
30-day money-back guarantee

Shipping: 2-3 Business Days
DETAILS
Volumetric® Set (SS-3094)
Large calibrated burette chamber.
Measured volume set with burette chamber of 150 ml.
Soft, flexible burrette chamber manufactured from PETG, suitable for most of the fluids.
Sharp piercing vented spike provided with built in air inlet with bacterial barrier filter.
Micro drip with reduced drop size of 60 drops per ml.
Easy to read scale with white contrast background.
Floating auto shut off valve act as volume indicator and automatically shuts off the path to prevent air embolism.
Contains flash ball type injection site and needle.
Patented design, no-kink device prevents kinking of tube.
Sterile and individually packed.