Romsons Surgical Gown (steri guard),Large, Box of 10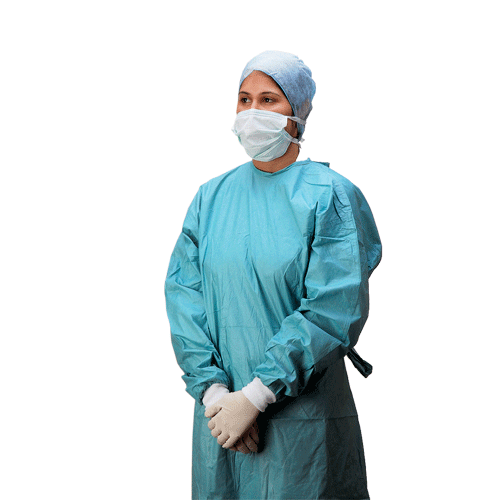 Romsons Surgical Gown (steri guard),Large, Box of 10
Terms and Conditions
30-day money-back guarantee

Shipping: 2-3 Business Days
Manufactured from HYDRASPUN Fabric to provide the matched softness and comfort.

Ultra water repellent and resistant to oil and grease.

Excellent abrasion and splash resistant, for extra protection.

Best barrier against blood and fluid penetration, making it suitable for all critical procedures.

Excellent porosity provides breathability to the skin.

Soft elastic cuff offers maximum dexterity.

Side tie ropes facilitate complete body wrap.