Romsons Oxy Lock(Child),Ventury Mask, Box of 20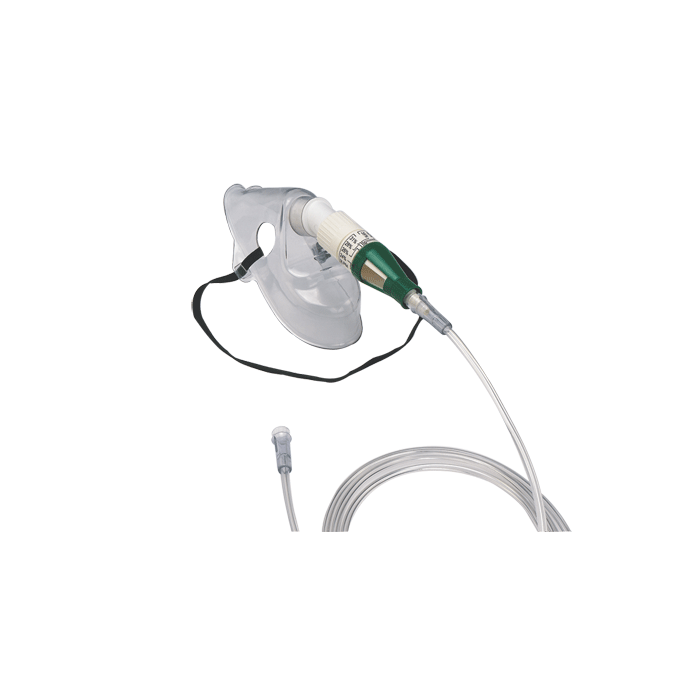 Romsons Oxy Lock(Child),Ventury Mask, Box of 20
Romsons Oxy Lock - Venturi Type Variable Oxygen Concentration Delivery Device.
Terms and Conditions
30-day money-back guarantee

Shipping: 2-3 Business Days
Details
Variable venturi system to ensure accurate concentrations of oxygen with single unit.
Transparent air entrainment mask with soft anatomical form with easily adjustable elastic strap.
Wide, adjustable strap for proper positioning of mask on the nasal area.
Rotating type connector for patient's comfort.
Unique spring loaded mechanism locks prescribed concentration in place ensuring safety and correct oxygen concentrations.
2 Meter multichannel tube is provided to ensure continuous flow of oxygen.
Non-Sterile, individually packed in polybag.

Length : 200cm.