Romsons Aneroid Sphygmomanometer, Each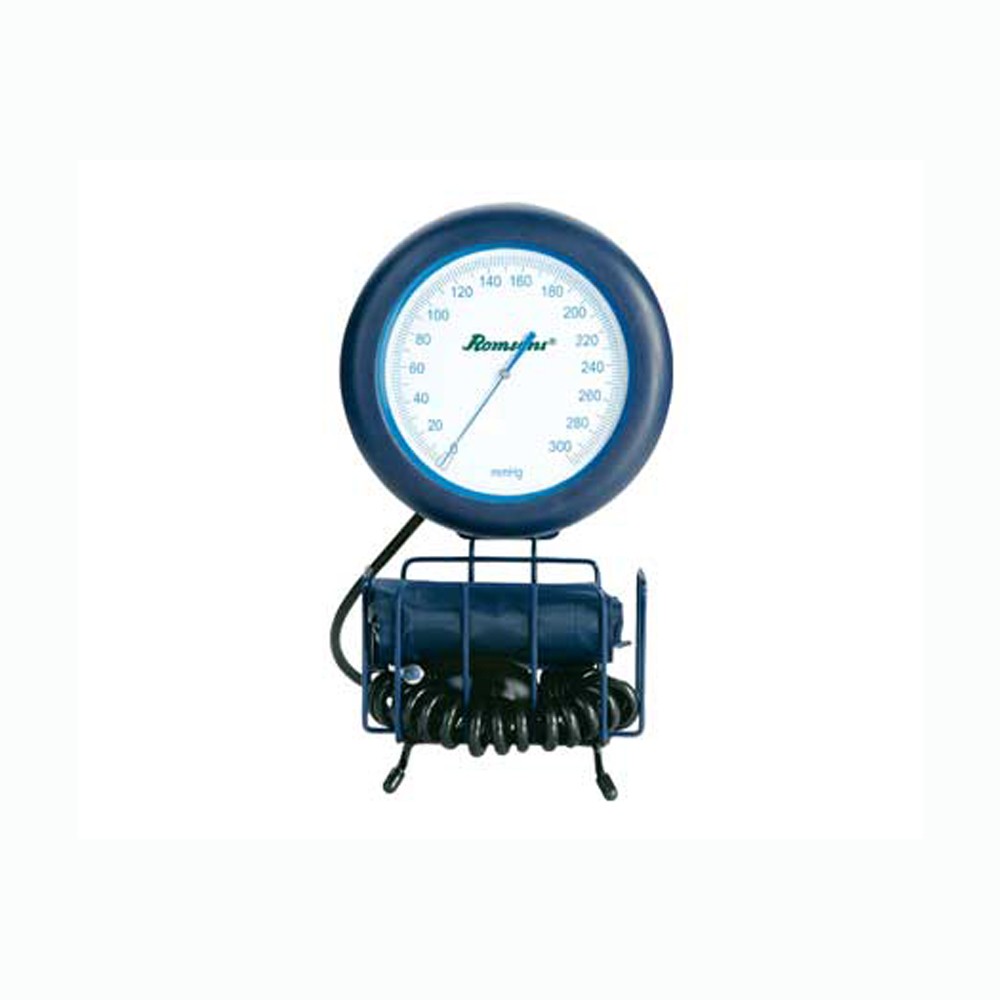 Romsons Aneroid Sphygmomanometer, Each
Description:

Romsons Aneroid Sphygmomanometer has a big clock face dial that helps capture readings with better clarity and accuracy. It is a lot safer and requires less resource dedication towards maintenance. It comes with a standard inflation bulb, vulcanized bladder and a gauge holder. It is used by professional healthcare providers and individuals trainers in the auscultatory blood pressure technique to determine systolic and diastolic blood pressure in humans. Aneroid unit is mercury free and consists of a cuff that can be applied with one hand for self-testing, a stethoscope that is built in or attached and a valve that inflates and deflates automatically with the data displayed on an easy-to-read gauge that will function in any position
Terms and Conditions
30-day money-back guarantee

Shipping: 2-3 Business Days
DETAILS
Description:
Romsons Aneroid Sphygmomanometer has a big clock face dial that helps capture readings with better clarity and accuracy. It is a lot safer and requires less resource dedication towards maintenance. It comes with a standard inflation bulb, vulcanized bladder and a gauge holder. It is used by professional healthcare providers and individuals trainers in the auscultatory blood pressure technique to determine systolic and diastolic blood pressure in humans. Aneroid unit is mercury free and consists of a cuff that can be applied with one hand for self-testing, a stethoscope that is built in or attached and a valve that inflates and deflates automatically with the data displayed on an easy-to-read gauge that will function in any position.
Key Features:
Unique design, easy to handle
Gives accurate reading
Category reference code
Warning:
Do not allow a blood pressure cuff to remain on patient for more than 10 minutes when inflated above 10 mmHg. This may cause patient distress, disturb blood circulation, and contribute to the injury of peripheral nerves.
Safety and effectiveness with neonate cuff sizes 1 through 5 is not established.
Do not apply cuff to delicate or damaged skin. Check cuff site frequently for irritation.
Do not apply cuff to limbs used for IV infusion.
Patient should remain still during measurement to avoid erroneous readings.
This product may contain a chemical known to the state of California to cause cancer, birth defects, or other reproductive harm.