Nipro Elisio 15M Dialyzer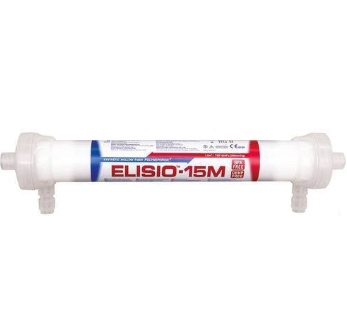 Nipro Elisio 15M Dialyzer
---
Packed 24/case Single use, high flux dialyzer with polypropylene housing and polyethersulfone membrane.
---
Terms and Conditions
30-day money-back guarantee

Shipping: 2-3 Business Days
Details
Moulded cylindical double drip chamber fitted with sharp plastic spike and nylon filter - YES The filter shall have uniform pores and shall cover a total minimum area 10 sq. cm and pore size of 200 +- 20 micrometer - YES Having roller type regulator for accurate flow control - YES Minimum Length of transparent and Non kinkable Tube - 1500 mm Sterile , By ETO/Gamma Rays) - YES.