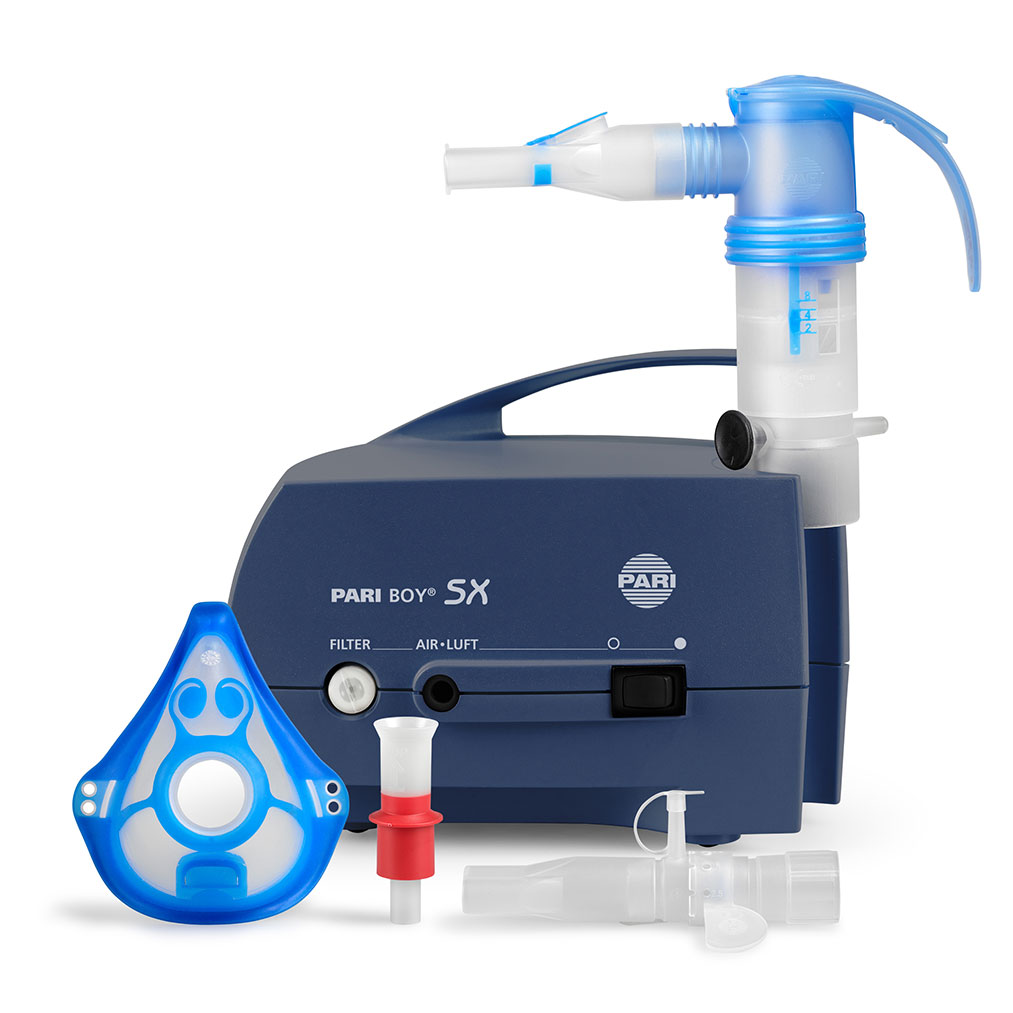 Pariboy SX Nebulizer
Flexible, with variable droplet spectrum and optional intermittent nebulizing.
Terms and Conditions
30-day money-back guarantee

Shipping: 2-3 Business Days
DETAILS
 The PARI BOY SX is the right device for patients who need particular assistance during treatment and who also might benefit from short      inhalation session times. An extensive range of extra equipment makes the PARI BOY SX the versatile device for airway treatment.
 Optional intermittent nebulising for combined physiotherapy.
 PARI LC SPRINT Nebuliser with extra nozzle attachment (red) for fine droplets.
 With PIF Control – the integrated "training tool" helps patients to learn effective inhalation technique.