HCE(UK) Otoscope with large view window ENT-020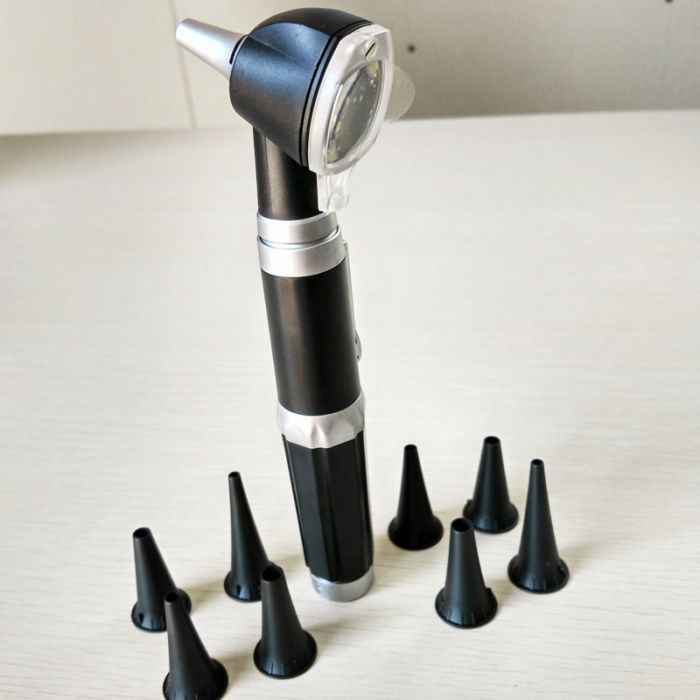 HCE(UK) Otoscope with large view window ENT-020
Enhanced XHL Xenon Halogen Technology
3x magnification for the viewing window
107 and 109 are ENT-020 ENT-022 bulbs
Fiber optic illumination.
ENT-020 have insufflation bulb for pneumatic testing
Terms and Conditions
30-day money-back guarantee

Shipping: 2-3 Business Days
DETAILS
The otoscope is a classic medical device in ENT.
The devices adopt the total reflection of optical fiber, and make the light path and observation of light tend to be coaxial through the optimization design, which increases the visual field of view.
It is used to view the tympanic membrane and external ear canal to diagnose outer and middle ear pathologies.
Illumination

Fiber Optic Illumination

 

Luminance

 

24 Lumen

 

Magnification

 

3 x

 

Tip Sizes

 

2.4mm, 3mm, 4mm, 5mm

 

Bulb

 

Specified Model: 107 107N 2.5V, 0.7A

               109 109N 3.0V, 0.08A

 

Batteries

 

2 AA alkaline batteries

 

Operation

 

Temperature

10ºC ~35ºC

Humidity

30% ~ 75%

 

Air pressure

 

700 hPa ~ 1060 hPa

 

 

Storage and Transport

 

Temperature

-20ºC ~70ºC

 

Humidity

 

10% ~ 90%           (without condensation)

Air pressure

 

500 hPa ~ 1060 hPa