Encore Microptic Sterile Powder Free Surgical Gloves (Size 8.0), 50 Pair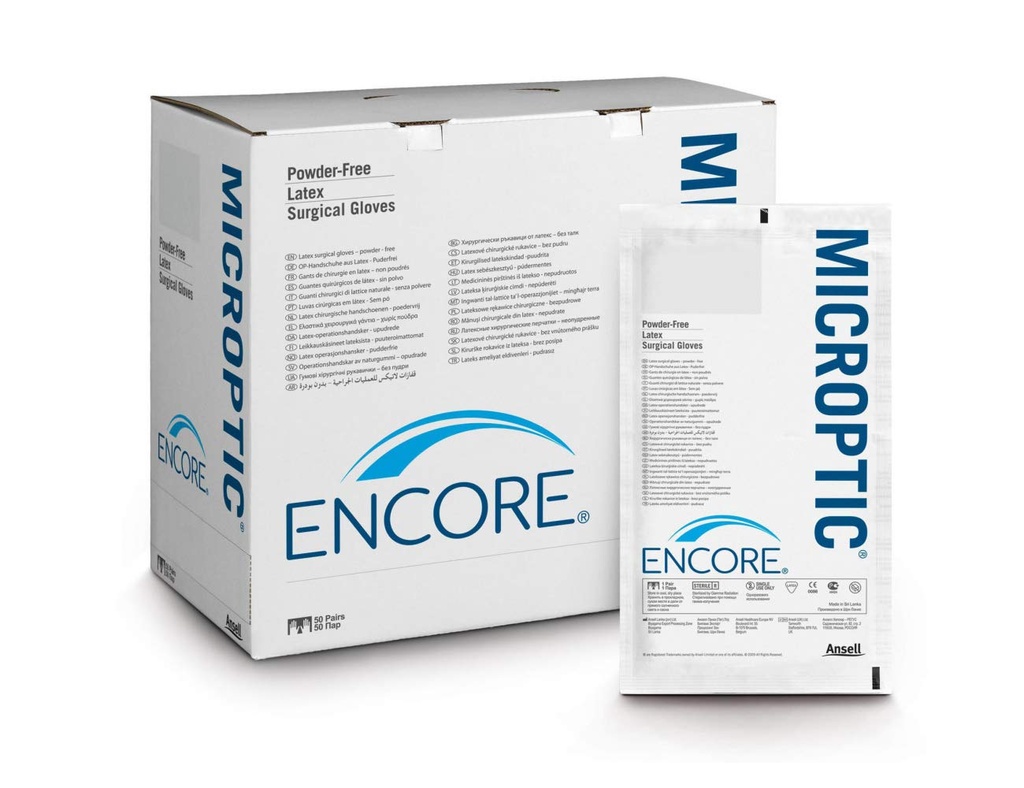 Encore Microptic Sterile Powder Free Surgical Gloves (Size 8.0), 50 Pair
The polyurethane inner coating is resistant to alcohol-based hand disinfectants and adds another layer of safety between the skin and the latex.
Low allergenicity
Very low protein content (30 μg/g or less of water/extractable protein per gram).
Specific latex formulation with reduced use of chemical accelerators(1) (thiuram- and MBT-free) for minimising the risk of skin irritation.
Terms and Conditions
30-day money-back guarantee

Shipping: 2-3 Business Days