BPL DF 2617 / R Biphasic Defibrillator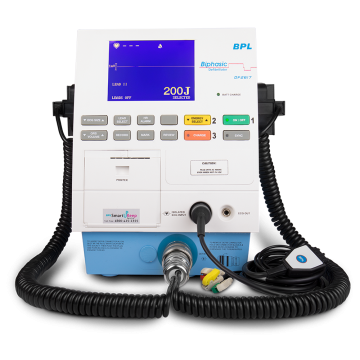 BPL DF 2617 / R Biphasic Defibrillator
DF 2617 is designed for Manual & AED mode operation. Easy to use interface minimizes the time required to deliver lifesaving shock to SCA patients.
Terms and Conditions
30-day money-back guarantee

Shipping: 2-3 Business Days
DETAILS
Bi-phasic defibrillator 5.7-inch LCD screen User-selectable energy levels from 2J to 300J in manual defibrillation mode Optional AED Mode, which has voice prompt & metronome signal for CPR supportSynchronized cardioversion Remote energy selection and charging through paddles 24 events recording Minimum 100 discharge of 300J with fully charged new battery.